Learn orienteering - beginners' course every spring
The course focuses on young people who want to learn more about orienteering and who think that orienteering can be a sport that they want to pursue.
Location: Hellasgården. Minimum age is 8 years.
You can register your interest in the 2024 course here.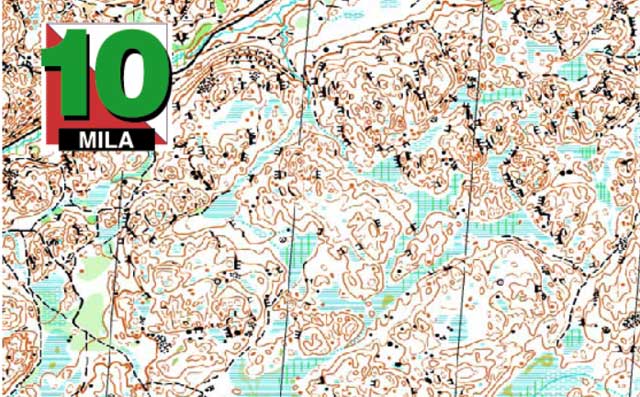 Training for 10mile 2024 - training areas and accommodation
Here you will find the official 10milas training package, this time administered by Hellas Orientation. Read more and order here!
The Granby clubhouse can accommodate 20 runners and you can reach several relevant training areas in just a few minutes of transport.
Read more about how to book Granby here.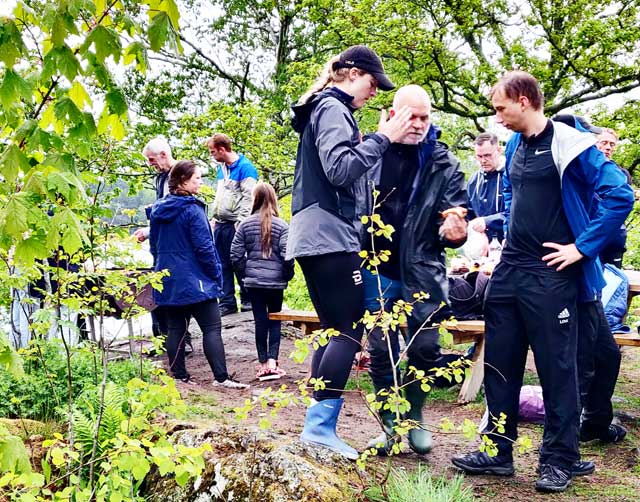 Intensive orienteering course for adults
The course is aimed at those who are completely new to orienteering or know a little but want to get better at reading maps! During two intensive days, we go through the basics of orienteering, test the theory in practice, learn to use compass and map, go through different analysis tools for further development, and more.
The course is held on a weekend in the spring. More information for 2024 will follow.
You can already register your interest here!
This week's orienteering course at Hellasgården:
Here you will always find current courses in different levels of difficulty. Read more here and below.
New lane every two weeks, usually new lane from Monday at 01.00, even weeks. Maps with course printouts are available for 70 SEK in the café/reception of the sauna and fitness centre. Drawing the courses is free of charge. Bring your own map or buy one from us, price 140 SEK.
The checkpoints are marked in winter with red and white stripes, reflective sticks and the text Hellas. In summer only red and white lines. Sportident (digital timekeeping) will be used on occasion. Information about this in the news section of our website and on Facebook.
The courses are marked and planned by the leaders of Hellas Orienteering.
Trainings at Hellasgården on Tuesdays and open trainings at the club house in Lissma on Saturdays
Hellas Orienteering has training sessions every Tuesday, usually at Hellasgården's sauna and gym at 6 pm. For more information, email info@hellasorientering.se.
We also have activities at our nice club house in Lissma. If possible an even better starting point for orienteering.
During winter and pre-season we meet there every Saturday at 10 am. Good opportunities to try orienteering. Maybe you are a multisport or fitness athlete who wants to try orienteering. Here you can take the chance to hang out with talented orienteers and see and learn "out there"!
We currently have a lovely group of interested young people and parents as well as other adults!
Hellas Trail
The Hellas Trail in Paradiset near the Hellas Orienteers' club house in Lissma will be a challenge for all types of runners. The race will be held for the first time on 21 March 2020, the first time the terrain has been used for a trail race.
Read more here
We sell maps with the course of the week and the Nature Pass
Nature pass: 200 kr/package
Map Nackareservatet-Erstavik (scale 1:15000):250 kr
Map Kärrtorp-Nacka (scale 1:10000): 140 kr
We organise an orientation day for schools and others. Read more here
Course of the week
This week's orienteering course offers technical and physical challenges both for those who want to exercise in the woods and for orienteers who want to train their technique.
Black track, 5-7 km.
Blue course, 2.5-3.5 km.
Red track 5-7 km.
Yellow track, 3 km.
Our goal is to have a new course every other Monday.
Some weeks only black and yellow/orange variants.
The controls are marked with red and white ribbons. In winter also reflectors.
The courses are designed by Team Hellasgården.
The tracks are also available in Livelox.
---
---
---