Conference at Hellasgården
- for the healthy meeting
Hellasgården gives your company new energy in the wellness initiative. And here you will find a peaceful setting for meetings and conferences.
Welcome to the konferens@hellasgarden.se. Enter the date and number of people in the heading.
---
---
---
---
---
---
---
---
---
Thanks to the proximity to a wide variety of sports and outdoor activities, sauna facilities at Källtorpssjön and the restaurant Storstugan, we can work with you to put together an exciting conference or event program that suits most people. We have outdoor activities for an almost unlimited number of participants and facilities for up to 80 people.
---
Try MTB with your work friends
Here you will find paths and trails of varying difficulty, so even the beginner can get a lot out of the day. Experienced cyclists can try the blue bike trail, which is almost exclusively on small forest paths.
---
---
---
---
---
---
---
---
---
On a kayak trip with colleagues in the office
We have kayaks and SUPs for the whole department - and an instructor!
---
Arombastu with the employees
A sauna with various essential oils and an Aufgussmeister provide a great experience for the whole department or company.
Of course, your company or department can also do without aufguss.
---
---
---
---
---
---
---
---
---
---
Sweat first - talk later.
Training sessions outdoors or in the gym under the guidance of a professional coach. The workout ends with a sauna and swimming in Källtorpssjön. Afterwards you will gather in one of our conference rooms. Lunch in the restaurant Storstugan is included, as well as morning and afternoon coffee.
---
---
---
---
With sauna and swimming in Källtorpssjön and lunch. It couldn't be easier!
---
---
---
---
---
---
---
---
---
Football golf is fun for everyone, and makes for a nice walk in nature. A round takes about 90 minutes.
---
---
---
---
Get lost with the sales manager
Why not try orienteering - we can arrange a complete package with an adapted level of difficulty.
---
---
---
---
---
---
---
---
---
---
---
On tour with your colleague
Hire cross-country skis or cross-country skates for the whole company/department. After the ski tour you can enjoy a sauna and an ice bath in Källtorpssjön. Meeting room all day. Lunch in the restaurant Storstugan. Morning and afternoon coffee also included.
---
Creative business meeting.
Do like Google and Apple and other creative companies - start the crucial meeting with yoga or meditation. Yoga sessions or meditation/mindfulness under professional guidance. Followed by a sauna and swim in Lake Källtorp. Meeting room all day. Lunch in the restaurant Storstugan. Morning and afternoon coffee also included.
---
---
---
---
---
---
---
---
---
---
---
Top off the day with a wine tasting!
Why not round off all the outdoor activities with a well-deserved wine tasting?
Choose from one of our exciting wine packages and experience an evening of wine with sommelier Camilla Sand.
Please contact info@hellasgarden.se for price information and booking!
Enter: Sparkling wine, Champagne, "Tour de France", Mixed package, Italian red wines. 
All rooms are equipped with wifi, projector, whiteboard and sound system.
NEW!


Book the large conference room + newly renovated guest kitchen with dining room.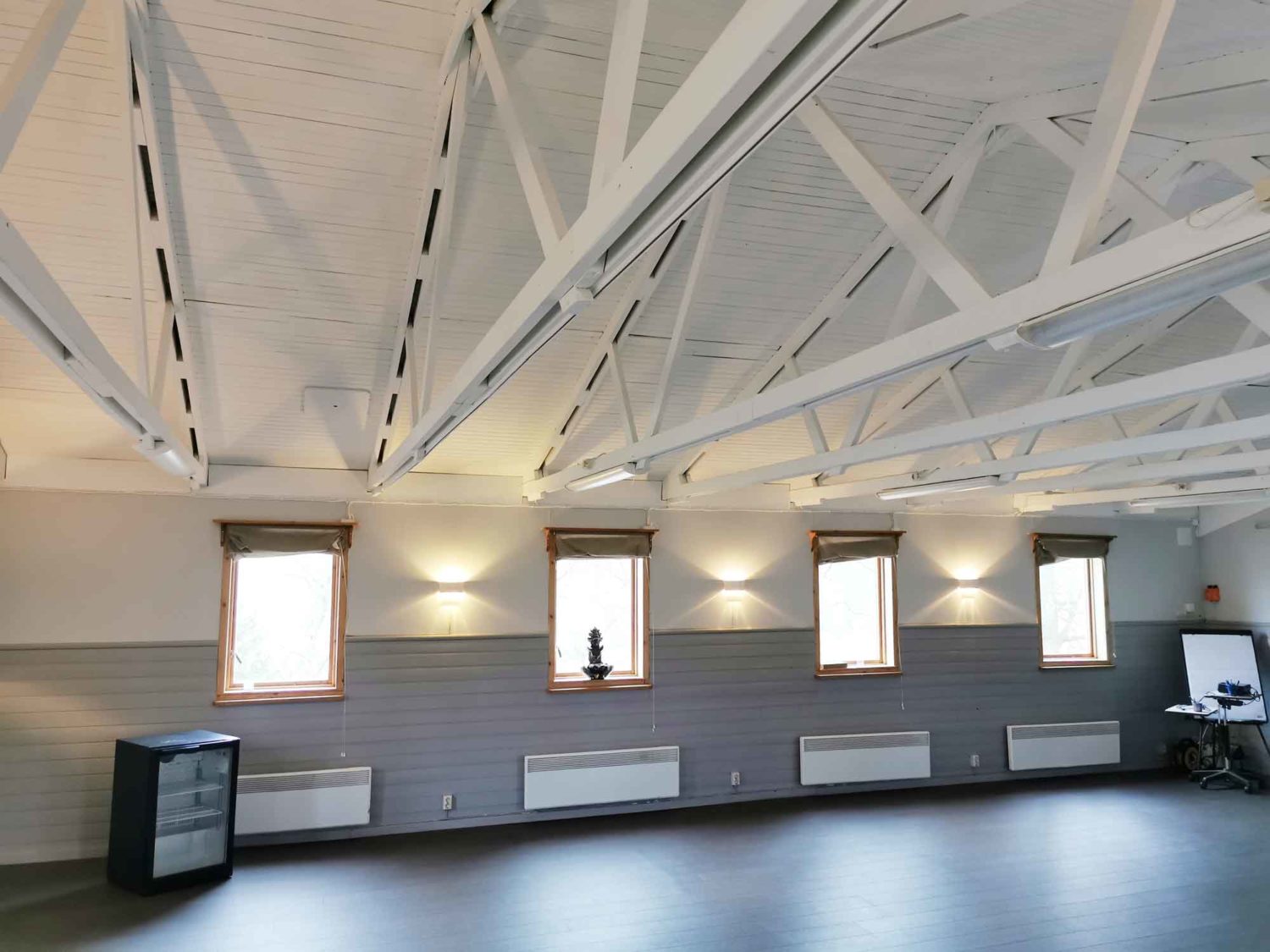 Our large hall with lake view. Used for conferences, yoga and private events.
Many windows give you close contact with Källtorpssjön and the nature that attracted you here.
Exposed roof trusses provide a special atmosphere.
Bright, functional room in durable materials for up to 80 people.
From: 700 SEK/hour, full day 5000 SEK
Can also be booked in combination with the guest kitchen located next to the main conference hall, where you have a dining room, a fully equipped kitchen and two toilets.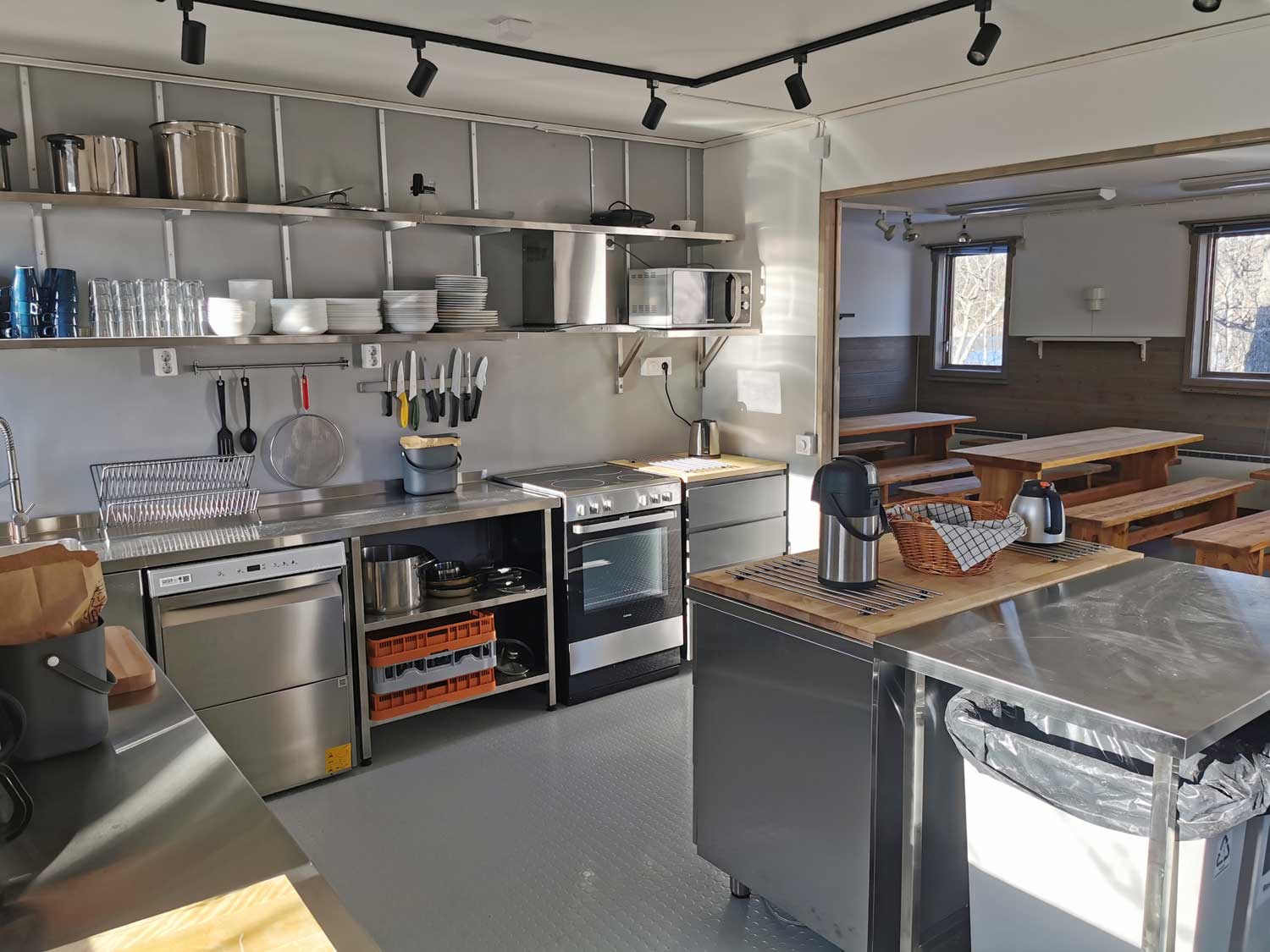 Guest kitchen - NEWLY RENOVATED
Newly renovated, fully equipped kitchen with two toilets.
Here your group can feed itself. Perfect for e.g. a cookery course!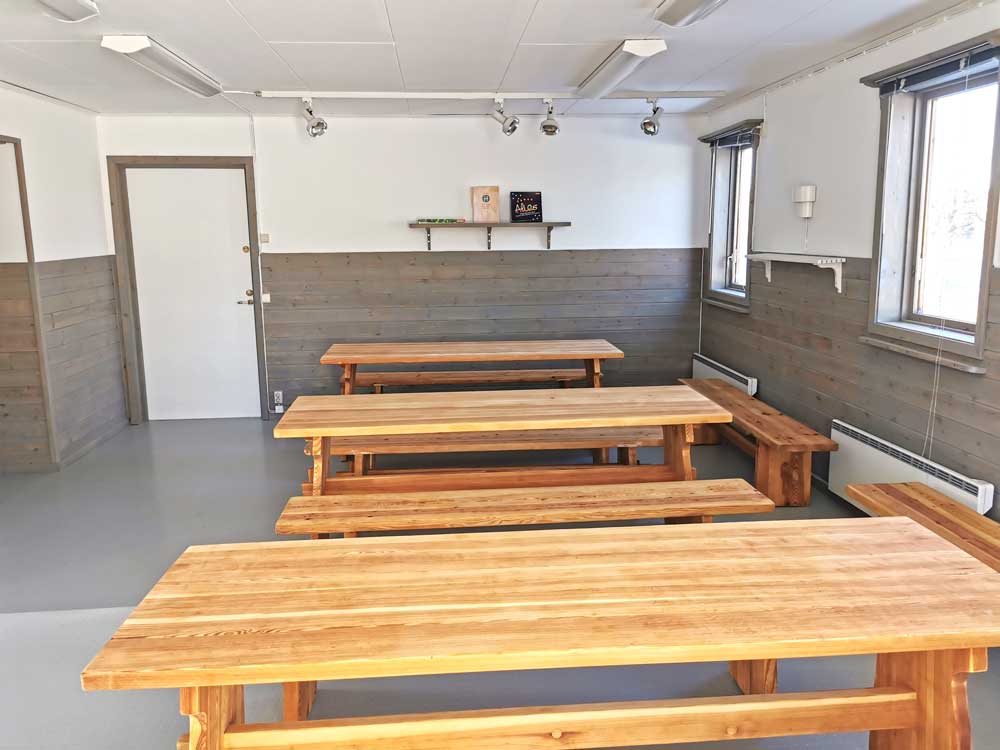 Dining room with guest kitchen
Cosy dining room including the guest kitchen, for 24 + 8 people.
From 3200 kr/day.
It can also be booked together with the Great Conference Hall, which is located next door.
Large cabin - smallest room
Smallest room (up to 12 people)
Full day: 3750 kr
Half day: 2500 kr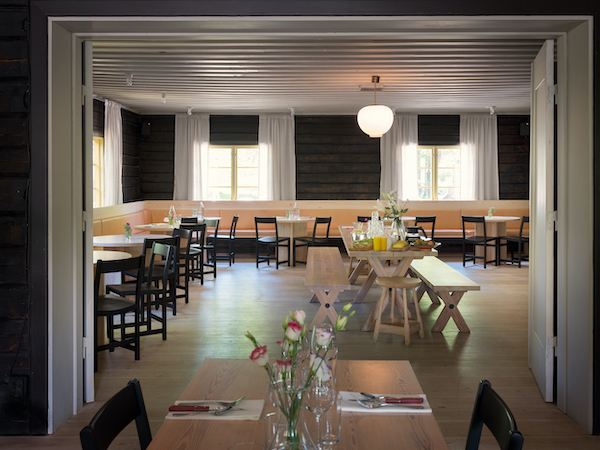 The big cottage - the space in between
Centre (up to 30 people)
Full day: 7500 kr
Half day: 5000 kr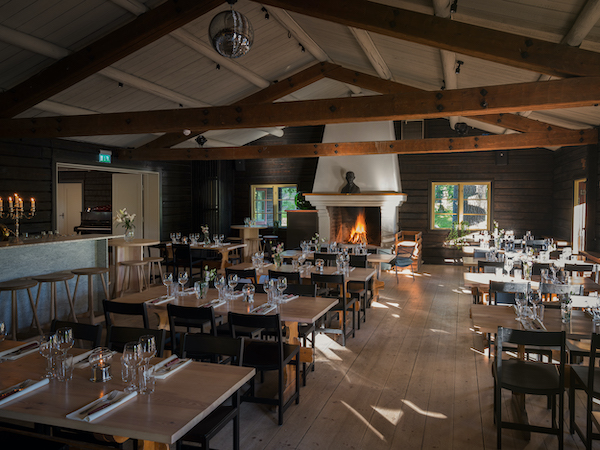 The big cottage - dining room
Large dining room (Up to 80 people)

Full day: 15 000 kr
Half day: SEK 10 000


Please contact us for prices and more suggestions
Our conference host will be happy to explain more about our possibilities to offer complete conferences with activities, accommodation, meeting and conference rooms, outdoor, sports and health activities as well as the sauna and exercise facilities. In cooperation with the restaurant Storstugan we can offer all kinds of meals.
konferens@hellasgarden.se
---
If you are only interested in renting one of Storstugan's premises you can also contact the restaurant directly, 08-6661234 or hej@hellasstorstugan.se