Gym with all the essential training equipment (and modest Rocky
Feeling)
Our gym is an oasis for those who are looking for a gym in Nacka or Stockholm and want to have access to all the
necessary.
In our gym you will find a pleasant atmosphere where the will to work out has been in the walls for decades.
Free weights and cardio equipment
Our gym has many free weights, and key cardio equipment such as a bike, cross trainer and treadmill. Dumbbells are available in weights from 5 kg to 40 kg.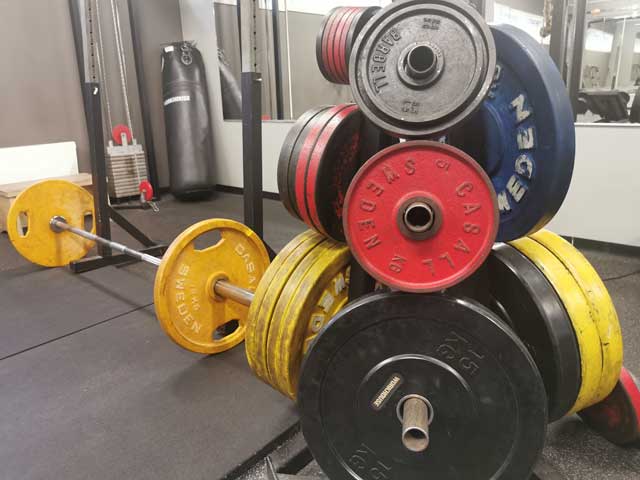 The gym is equipped with a rack for barbell standing and a barbell for bench press.
Two types of machines for training leg muscles.
There are also classic abdominal and back tools, as well as a variety of smaller barbells for those who want to follow more customised training programmes.
The gym is used by fitness enthusiasts of all ages.
Many people come here on their own but find someone to chat to in the facility, and perhaps become
training buddy with. Others come in groups of friends and training groups.
Some personal trainers, PTs, use the gym with their training adapters.
Minors are not allowed in the gym without the permission of their guardian.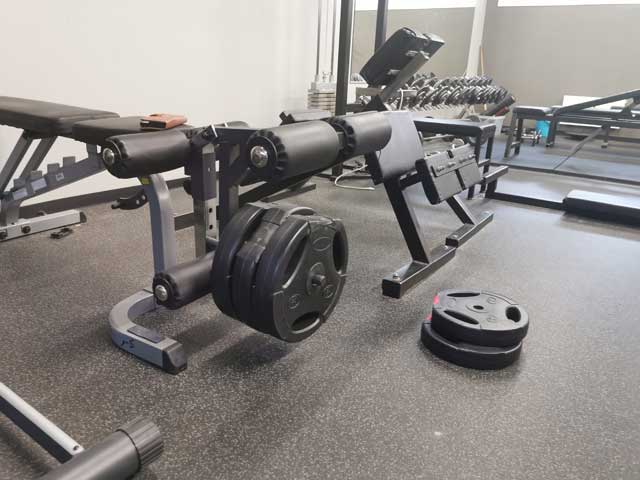 Feel free to play music - but with respect for your neighbours
If you want to play music during your session, that's fine, as always with obvious respect for your
workout buddies in the gym.
Book gym only or gym with sauna
You can book entrance to the gym only, otherwise the gym is included when booking the sauna, then you also get lockers in
changing rooms, showers and proximity to outdoor swimming pools.
This classic gym was originally installed by the Hellas Association and with the help of voluntary contributions from gym users in the 1980s. The Rocky feeling is not far away...
The gym has been updated several times, most recently in 2019 with a new floor, new paint on the walls, and some new cardio equipment, including a high-end treadmill, the Master T90, which is popular with triathletes.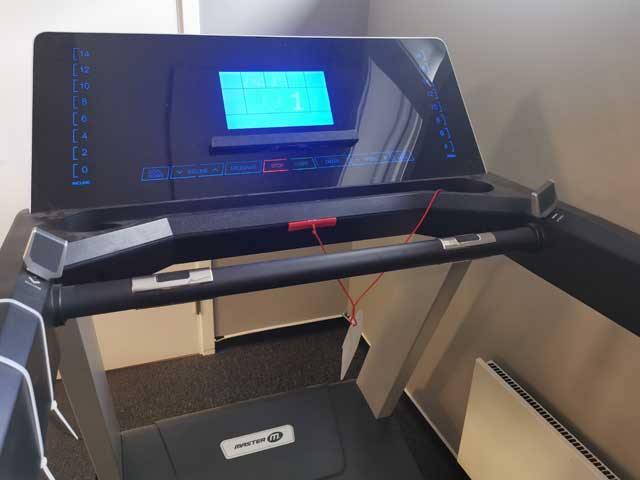 Space for stretching, yoga and relaxation
In the adjacent yoga room, you'll find ribbed chairs and space for mat work, ball work, balance exercises, stretching, and more.
Yoga takes place on Monday evenings, please respect the quietness that prevails then!
If you want some fresh air between workouts, just open the door, stand on the terrace outside and enjoy the view of the lake. Welcome!