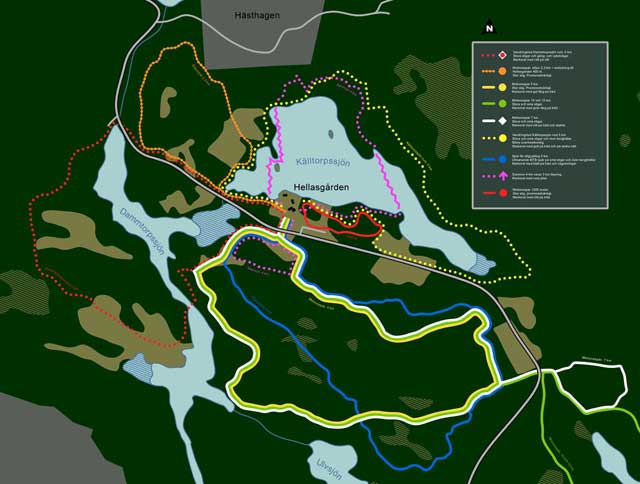 Here you can download the swimrun track and all other tracks at Hellasgården
Swimrun has become something of a classic activity at Hellasgården after swimrunners have been training and competing here since the sport took shape in the early 2010s.
The course is 4 km, of which 3 km is running.
A lap consists of two running and two swimming legs.