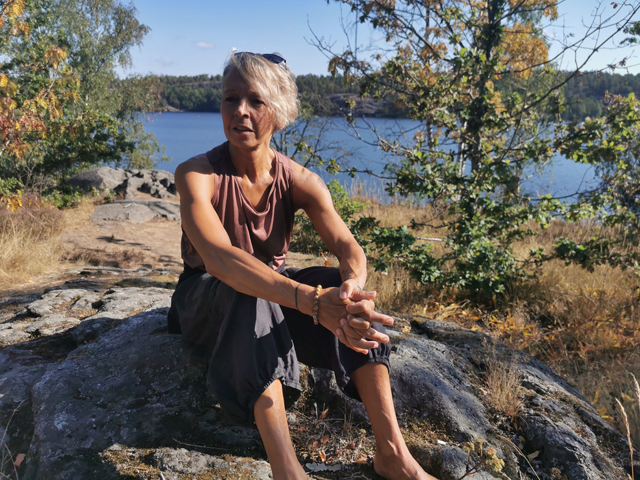 Yoga on Thursdays
Nedjma Chaouche, former news anchor from SVT News, will be holding a yoga class here at Hellasgården on Thursdays at 6pm from autumn 2020.
Nedjma, who has had full houses at Friskis & Svettis, and is trained at Hot Yoga Stockholm, will be teaching a gentle form of yoga with a strong focus on breathing. The hope is to have strengthened and stretched the whole body.
No previous experience required, but bring your own mat. Also available buy at the reception for 599 SEK.
The yoga is held in Large conference room, also called the annex.
Due to corona, we limit the number of participants to 15.
Watch the film: Here Nedjma talks about the yoga she does. 
We only accept pre-bookings online.
How to book:
1. Choose the number of participants.
2. Choose the date of the yoga (i.e. one of the coming Thursdays, e.g. 3, 10 or 17 September) 3. Choose the time when the yoga starts, i.e. at 6pm.
4. Click Show availability.
5. Choose the number of seats.
6. Click Next.
Price: 130kr
When: From 3 September and every Thursday at 6pm
Welcome!
Read more about yoga
At Yoga for you you can read more about yoga, meditation and ayurveda: