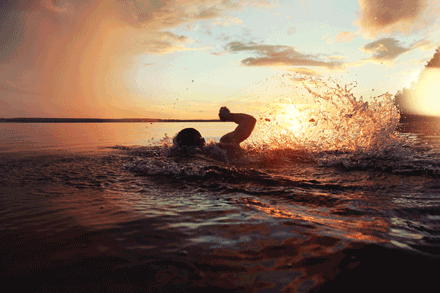 Try out different sports on Hellas Day!
Hella clubs give you the chance to try out sports during the day, including water polo, tennis, bowling, handball, swimming and orienteering.
Hellas Swimming will offer the chance for adults to swim between the jetties behind the sauna (exactly 25 meters), including the Swimming Citizen's Badge, as well as distance races that you register for separately, read more here.
Orienteering will offer a sprint orienteering for all ages, as always there is also the weekly orienteering course.
Please feel free to get acquainted with the tennis centre, where you can get information on how to become a member and how to book courts.
The try-on activities for these classic Hellas sports start at 11am and last until 3pm.
Swimrun and beach volleyball
Immediately after the Hellaside sports are presented, there will be two newer features with the chance to try them out.
At 15:00 there will be an exhibition match in beach volleyball with the reigning Swedish champion Linus Tholse, and immediately after the match, which lasts for about an hour, you can ask Linus questions about beach volleyball.
At 15:00 there will also be information about swimrun, and about half an hour later, around 15:30, you can borrow equipment and try out the sport. Thanks to Swimrun Events which organises swimrun activities with no performance requirements. In the tent you will meet Joakim Turesson, who runs the activity.
Of course, all activities during the day are adapted to current corona restrictions.
Welcome!