Go ice skating on the lake of Källtorpssjön! Skates for Rent
The skate rental is open. We now only take bookings online.
BOOK HERE
The skate rental is located in a separate building next to the sports centre. We have a state-of-the-art range of boots and skates from Lundhags.

Remember that all skating is done at your own risk. Read more about Issäkerhet below.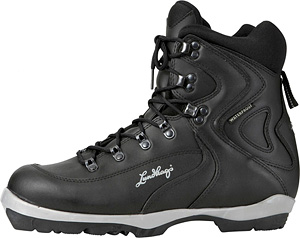 Boot and splint with rottefellabildning (loose heel). Sizes 36-45.
Price
Rent skate and safety equipment – all prices per hour: 160 SEK/hour
Poles for skates: 60 SEK
Knee pads: 20 SEK
Ice prods: 20 SEK (sold for 120 SEK)
Rescue line: 80 SEK (sold for 250 SEK)
Ice pick: 80 SEK (sold for 250 SEK)
We recommend all those who set out on the ice to provide themselves with a rescue line and ice prods.
Remember!

All stays on natural ice is always at your own risk. This also applies to skiing on the ice. We recommend watching the movie If an accident occurs.
Back to activities